Check availability on Octorate.com
HOTEL ITALIA ****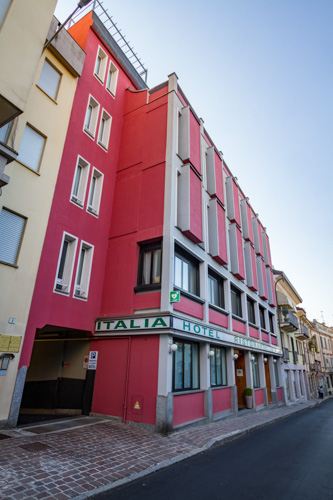 Attention to detail, location, elegance, and staff who are ready to meet your every need: this is what our guests love.
Hotel Italia, located in the centre of Stradella, Oltrepò Pavese, can be easily reached by car and train.  The Scarani family has been running this historic hotel, dating back to Napoleonic times, for over twenty years. Napoleon himself once spent a night here when it was still an inn located in the original building just a stone's throw from its current home.
At first sight it may appear to be a small, family-run, provincial hotel, but do not let that fool you. At its heart lies the spirit of a city hotel with stylish, refurbished rooms and quality service. It makes the ideal "home away from home" and is a staple for travellers on business trips to Oltrepò. At the weekend and during holiday periods, we play host to visitors exploring the treasures of Oltrepò.
Those who stop off here after a long day's drive often return at a later date to spend more time discovering the region.
Buffet breakfast with coffee served at your table, located in the historic piano bar.
The hotel's restaurant, the "Osteria del Giuse", offers traditional dishes made exclusively from local products.
Facilities: paying car parking (, WiFi internet in rooms, Mediaset Premium digital TV with football, films and TV series. Reception 24/7 service. 60-seat meeting room available to hire for events, business meetings and courses.
When booking, you can request one of our rooms with a balcony or interconnecting rooms for families.
Pets are welcome.