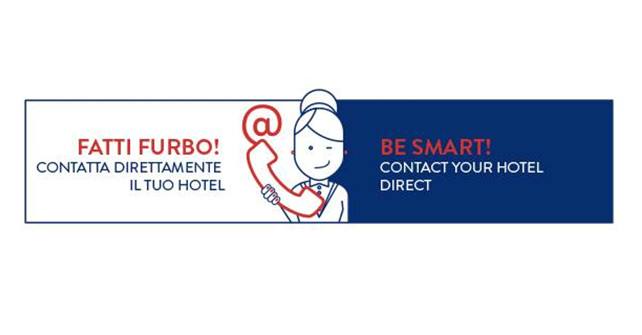 Bookings made online through major portals are not always the most convenient method or the best way of meeting your specific needs. Here are some helpful tips from the Federalberghi website.
Here are two simple things that everyone can do to get the best deal.
Firstly, always visit the hotel's website. From 1 July they may well have different offers available that do not appear on booking websites because hotels are no longer required to pass on all of their products.
If this first search does not generate the results you wanted, you could phone or email the hotel direct and ask if they have more affordable options available than those advertised online for the day of your stay.
In some cases, the hotel may be able to offer a better price.
Otherwise, you may be offered an additional service (for example, a welcome cocktail, or free WiFi if it is not already included in the price).
If not, the hotel may be able to relax its terms (for example, you may be allowed to use your room until late morning, rather than having to leave at 10).
What is more, direct contact with your hotel lets you better understand and make use of the services on offer at the hotel and in the region. You could even enjoy personalised assistance to organise a made-to-measure stay, which would not be possible through online supermarkets.